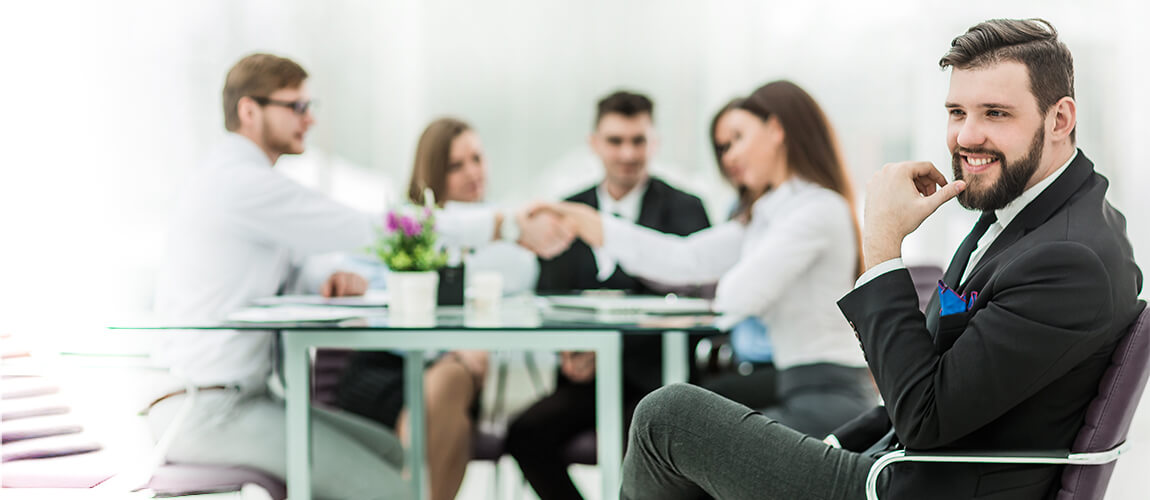 BSB50415 Diploma of Business Administration
Diploma of Business Administration is a Nationally Recognized Qualification that is needed by individuals that have major experience with the business industry and is seeking an upgrade of their skills and position.
Therefore, if you are planning to take your expertise in the next level as well as want to brush up your existing skills then the BSB50415 Diploma of Business Administration is an excellent choice for you. The course is designed to meet the latest industry trends and benchmark.
If you want to make yourself a professional business expert then this is for you. The course is designed to cover every area of the business that will make you an expert and it will trigger your career path to the next level.
The BSB50415 Diploma of Business Administration would apply to people with different employment titles including organization supervisors, general office administrators, and office directors.
60 weeks (including 5 weeks break) 
If you want to enroll for the Diploma of Business Administration or Diploma of Business Administration courses then you must have to show the minimum language proficiency. Applicants to BSB50415 Diploma of business administration course can only be accepted if they illustrate having met the minimum Language Literacy and Numeracy standards.
The applicant will need to show that they have either one of the following:
At least an Australian High School Certificate (HSC) concentrates in English
A Certificate IV level capability concentrated in English
A Degree or comparative learned at an Australian Higher Education supplier Or
Satisfactorily complete the Language and Literacy Indicator Assessment 

AATT can offer constrained help to those members who are acknowledged into the course, this is restricted to help with Vocabulary and word definitions. We will help you where we can with your necessities, if it's not too much trouble get in touch with us to examine these, be that as it may, should your requirements for help or help surpass our aptitudes, we will allude you to an appropriate association to help you further, this might be a TAFE local to you or our work environment.
Should there be another way we can help you with guaranteeing that you amplify your odds of finishing the Diploma of Business Administration course through us changing something or obliging your needs please call our Administration Staff.
All understudies who embrace Nationally Recognized Training must have a Unique Student Identifier (USI). Your USI implies all your preparation records and results will be in one spot.
This qualification has employability skills which can increase job opportunities and business prospects in the building and construction industry.
Participants may find employment in construction roles in businesses and other industries requiring building and construction qualifications
| | |
| --- | --- |
| BSBADM502 | Manage meetings |
| BSBADM504 | Plan and Implement Administrative System |
| BSBADM506 | Manage Business document design and development |
| BSBFIM502 | Manage Payroll |
| BSBPMG522 | Undertake Project work |
| BSBCUS501 | Manage quality customer service |
| BSBSUS501 | Develop workplace policy and procedures for sustainability |
| BSBWOR502 | Lead and Manage Team Effectiveness |
AATT recognizes the AQF Qualifications and Statement of Attainments issued by any other Registered Training Organisation
Learners can demonstrate competency through formal, non-formal and informal learning. Learners are encouraged to apply for RPL prior to or immediately formal enrolment but prior to the facilitated delivery of units to ensure that they do not miss any class/workshop opportunities
Get your skills recognized with RPL
Recognition of Prior Learning (RPL) is an assessment pathway to gain a qualification if you believe that you have the skills, knowledge and experience gained through work, training courses and work-based training to meet the requirements of the course.
BSB50415 Diploma Of Business Administration
Step 1.
Decide On What To Study
Step 2.
Meet The Requirements
Step 3.
Submit RPL Application Form
Step 4.
Pre-training Review And LLN Test
Step 5.
Complete RPL Stages
Full Fee – $10,000.00 Government funding is not available
Pay directly with our Account Department
You can arrange to make your fee payments directly with our Accounts Department at Level 14, 333 Collins Street. Melbourne 3000, Australia by Cash, EFTPOS or credit card, or do an online bank transfer (EFT) to the following bank account:
Account Name: AATT
Bank Name: Commonwealth Bank
Branch Number (BSB): 063 237
Account Number: 1042 5800
Direct Debit
This option is for students who want a convenient payment process to save time. Payments can be done weekly, fortnightly or monthly and in that way, some of the courses are less than 59$ a week. Contact Australian Academy of Trade & Technology admin for further info. If you have further queries, please contact us on +611300210593
Learners who specifically require assistance with study skills can get practical advice on assignment writing and course-specific language and learning skills.
Learners facing personal difficulties that may affect their learning can approach the student support officer for advice and counsel.
Access to student resource facility in AATT library
Support with registered building practitioner application
All student-related policies are available at the office or on its website.