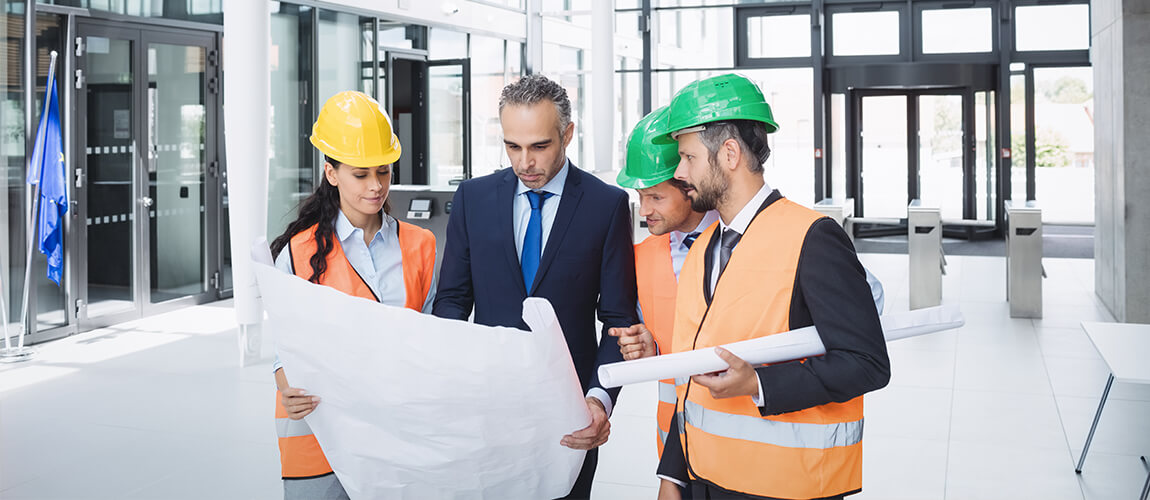 CPC50210 Diploma of Building and Construction (Building)
Are you looking for a Diploma of Building and Construction course? If you are, then the CPC50210 Diploma of Building and Construction course will be a fantastic choice for you. For a builder or the people who are associated with this industry often faces challenge. In that case, if you want to be an updated person in the industry and gain mastery in the field then the Diploma of building and construction will trigger your career.
The building and construction courses have been intended to meet the necessities of the structure experts who facilitate the development of a structure, assuming liability for the general fruition of the activity, including choosing temporary workers, managing the work and its quality, and liaising with the clients.
Moreover, it is intended to help with meeting the enlistment necessities of those wishing to turn into an enrolled manufacturer. The structure proficient may likewise be the suitably authorized individual with the obligation under the important structure permitting expert in the state or region.
It is expected that members right now have started work at an organization in a Building and Construction supervisory or the executive's job and have the full help of their manager in the consummation of this course.
BSBOHS504B
Apply principles of OHS risk management
BSBPMG505A
Manage project quality
BSBPMG508A
Manage project risk
CPCCBC4001A
Apply building codes and standards to the construction process for low rise building projects
CPCCBC4003A
Select and prepare a construction contract
CPCCBC4004A
Identify and produce estimated costs for building and construction projects
CPCCBC4010B
Apply structural principles to residential low rise constructions
CPCCBC4013A
Prepare and evaluate tender documentation
CPCCBC5001B
Apply building codes and standards to the construction process for medium rise building projects
CPCCBC5002A
Monitor costing systems on medium rise building and construction projects
CPCCBC5003A
Supervise the planning of on site medium rise building or construction work
CPCCBC5010B
Manage construction work
CPCCBC5018A
Apply structural principles to the construction of medium rise buildings

(note that this unit has a pre requisite unit CPCCBC5001B Apply building codes and standards to the construction process for medium rise building projects)

CPCCBC5005A
Select and manage building and construction contractors
CPCCBC5007B
Administer the legal obligations of a building or construction contractor
CPCCBC5011A
Manage environmental management practices and processes in building and construction
BSBRSK501
Manage risk
CPCCBC5004A
Supervise and apply quality standards to the selection of building and construction materials
Interested applicants for the course will contact the AATT by either telephone or by email, following this contact interested applicants will receive:
The Course Information Sheet detailing the course content, fees and study requirements (this document)
The Participant Handbook which will detail information about AATT, containing detailed information about the Participants Rights and Obligations
The Enrolment Agreement which contains information about the course, a summary of the Participants Rights and Obligations and also forms the binding agreement between AATT and the Participant.
Workplace Support Agreement which demonstrates that your employer supports your study and will provide access to workplace resources such as computers, drawing opportunities and supervisory staff to assist you and to pro
Committed applicants will return to AATT the completed Enrolment Agreement, provide signed off acceptance of the Participant Handbook, the completed Workplace Support Agreement and be willing to make the initial payment.
Applicants will undergo an enrolment interview where their provided documentation is reviewed, including proof of Identification, and undergo the Language and Literacy Indicator assessment if required.
Applicants who are not successful with the Language and Literacy Indicator assessment will referred to their local TAFE or other provider of English Language support that is convenient to their home or work.
Once an applicant has completed the satisfactorily completed the:
Language and Literacy Indicator Assessment
Enrolment Agreement
Made initial payment
They will be accepted into our course and be termed a Participant.
Each participant will undergo:
An introduction process explaining the units of competency and the training and assessment program to be conducted by AATT.
A review of possible alternative elective units, from the range of units provided by AATT. The units of competency to be included in a participant's training program will be determined by discussions with the participant and a representative of Australian Academy of Trade and Technology.
An induction into AATT (as the RTO) and training program
AATT recognizes the AQF Qualifications and Statement of Attainments issued by any other Registered Training Organisation
Learners can demonstrate competency through formal, non-formal and informal learning. Learners are encouraged to apply for RPL prior to or immediately formal enrolment but prior to the facilitated delivery of units to ensure that they do not miss any class/workshop opportunities
RPL Applications are assessed at $120 per hour with a maximum of $360 per unit, thus a 15 unit RPL application maximum cost to assess would be $360 x 15 = $3,600.00
Fees can be paid by credit card, EFPOS, EFT or by cheque.  (Note cheques will need to clear before the course can be commenced.)
As stated before, we do not offer a refund for any payments made, except as noted above.
In cases of extreme hardship application in writing can be made to the CEO to vary these terms.
All Participants should note that lost statements of attainment or certificates can be replaced, the fee for this is $55 including GST and will require the participant to advise their name and other suitable personal details to allow us to confirm their identity
Get your skills recognized with RPL
Recognition of Prior Learning (RPL) is an assessment pathway to gain a qualification if you believe that you have the skills, knowledge and experience gained through work, training courses and work-based training to meet the requirements of the course.
CPC30220 Certificate III In Carpentry
Step 1.
Decide On What To Study
Step 2.
Meet The Requirements
Step 3.
Submit RPL Application Form
Step 4.
Pre-training Review And LLN Test
Step 5.
Complete RPL Stages
The fee for this course $10,000, and includes all text books and resources.
These course fees are to be paid in instalments, with the first payment being:
$1500 when committing to the course, if the participant can provide two weeks' notice, prior to course commencement, of a desire not to proceed with the course, then this amount can be fully refunded.  There are no refunds if the participant seeks to cancel their enrolment within two weeks of the proposed course commencement.
The second and subsequent instalments is fee of $1500 per term for per unit of competency commenced.  This fee being
An additional $700 per month, payable after the first class for that month.  If the participant departs from the course at the conclusion of the first class, they will not liable for the $700 fee. (This fee does not apply to the first unit as the deposit payment mentioned above is allocated to the first unit of study).
If the participant continues onto the second and subsequent classes, they will be liable for the $700 fee for that month which is payable before the next class.
Federal Legislation prevents us from being in credit to individuals more than $1,500, thus we cannot accept payment in advance for more than two units of competency.  This requirement does not apply to companies wishing to pay for the course in full on behalf of their employees.
Once payment has been made, there are no refunds, participants who choose to depart the course before completion of the unit of study are not eligible for a refund.
Pay directly with our Account Department
You can arrange to make your fee payments directly with our Accounts Department at Level 14, 333 Collins Street. Melbourne 3000, Australia by Cash, EFTPOS or credit card, or do an online bank transfer (EFT) to the following bank account:
Account Name: AATT
Bank Name: Commonwealth Bank
Branch Number (BSB): 063 237
Account Number: 1042 5800
Direct Debit
This option is for students who want a convenient payment process to save time. Payments can be done weekly, fortnightly or monthly and in that way, some of the courses are less than 59$ a week. Contact Australian Academy of Trade & Technology admin for further info. If you have further queries, please contact us on +611300210593
Learners who specifically require assistance with study skills can get practical advice on assignment writing and course-specific language and learning skills.
Learners facing personal difficulties that may affect their learning can approach the student support officer for advice and counsel.
Access to student resource facility in AATT library
Support with registered building practitioner application
All student-related policies are available at the office or on its website.