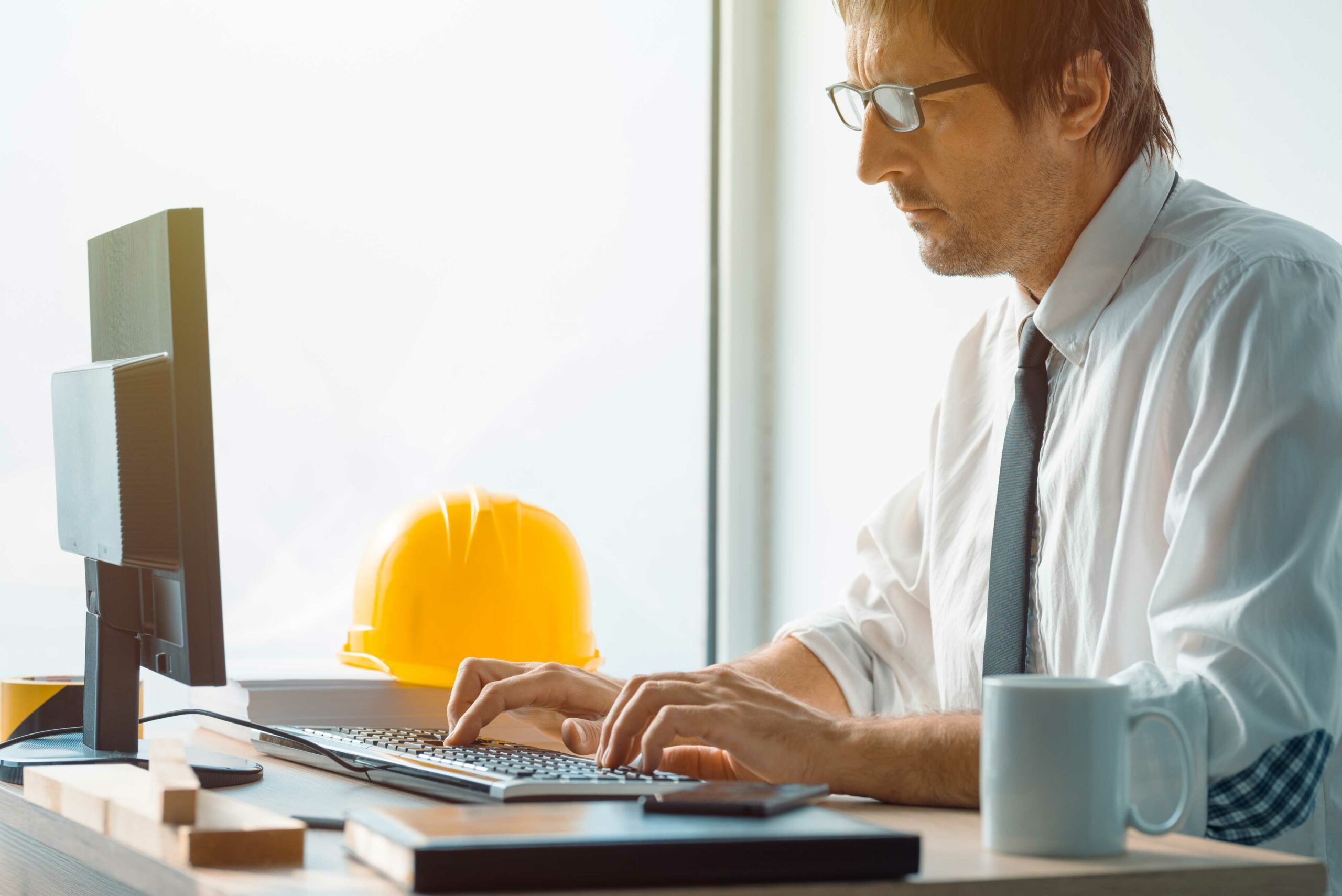 TOP 10 TECHNOLOGY TRENDS IN CONSTRUCTION FOR 2019
Augmented reality
Over the past few years, virtual reality has been an emerging trend, but Construction World says it is growing rapidly outdated –especially when compared to the uses and benefits of augmented reality.
Augmented Reality is the ability of a camera lens or mobile phone to imagine the real world. It is an interactive experience of a real-world environment where objects that exist in the real-world are' augmented' by perceptual information created by computers.
Augmented reality will come at a high cost and will revolutionize how they create and build things for those companies that can afford to start using it now. It is a trend that is going to grow much bigger over the coming years.
Construction Software and Data Ecosystem
Technology for real-time communication is already seen as an essential component for design and construction projects. It is expected that its effect on the construction industry will significantly increase in the future.
The creation of a technology ecosystem where all the industry's creative players come together and share data, experience and knowledge about the project is closer than we think. A data ecosystem will enable existing processes and systems to be integrated into a single platform that is fully connected.
Use digital tools to promote information and can help minimize delays, levels of rework and miscommunication between the site, office and other involved parties.
Building Information Modelling (BIM)
BIM is becoming one of the hottest trends in building technology. BIM is an advanced 3D model-based framework that provides insight and tools to architecture, engineering and construction professionals to plan, design, build and manage buildings and infrastructure efficiently. BIM will make the building process more efficient and allow the exchange of important information between stakeholders. Its further development is expected by including innovative sustainability and safety measures to make construction projects more competitive and affordable.
4.      Prefabrication, Modularization and Eco-friendliness
There's been a growing trend towards multi-trade prefabrication. An example of multi-trade prefabrication occurred in Dubai where a 3D office building was printed in 17 days, followed by only 2 days on site assembling it. Many construction experts across the globe believe we'll be seeing more of this practice in the coming years.
Another growing trend is off-site construction – aka modularization. This trend is similar to that of prefabrication in that many people see it growing in popularity over the next decade. There are many benefits of modular construction some of which include reduced construction costs, reduced construction time on site, greater certainty of completion time and to budget, and reduced wastage in manufacturing and on site.
Both prefabrication and modularization are quite eco-friendly because when working on construction in a factory you can easily recycle extra materials. This is much better than sending large amounts of waste into landfill.
5.      Self-Healing Concrete
Most industry experts say we will begin to see concrete used for self-healing on highways, buildings and homes. The only way to fix broken concrete in the past has been to patch it, reinforce it or knock it down and start from scratch. But no longer. In 2010, a graduate student and professor of chemical engineering at Rhode Island University created a new form of "smart" concrete that would "heal" its own cracks. The concrete mix is filled with small sodium silicate capsules. The capsules rupture when a crack forms and release a gel-like healing agent that hardens to fill the void. This isn't the only practical method of self-healing. Certain researchers used bacteria or embedded capillaries of glass or microcapsules of polymers to achieve similar results. The Rhode Island researchers, however, think that their method is the most cost-effective.
The prolongation of concrete life could have tremendous environmental benefits. Since concrete is one of the most widely produced and used materials in the construction industry, many say we will use around 5 billion metric tons per year by 2030. Global concrete production currently accounts for 5 per cent of global emissions of carbon dioxide. Not only would smart concrete make our buildings safer, it would also reduce greenhouse gasses.
Automatons:
Automatons are being utilized on various building destinations and they take into consideration venture supervisors to normally guide and show their place of work, work all the more proficiently and convey simpler. High-goals aeronautical pictures all you to manufacture a total, visual record of the site's advance and can help distinguish any blunders early. Automatons can likewise be utilized to examine hard-to-reach or open yet perilous areas for instance, they can dispose of the requirement for somebody to scale up framework or walk a site by walking.
Mechanical Technology:
Mechanical technology is as of now a region being investigated overall businesses. As mechanical technology in development become progressively exact and precise, they'll change the elements of the business. First and foremost, the expense of mechanical technology will be high, however, it will in any case merit giving some consideration to this innovation.
Hadrian X is a bricklaying robot created Fast brick Robotics in Australia. In November 2018, Hadrian X manufactured a 3 room, 2 restroom home structure in only 3 days. This month Fast brick Robotics have reported that Hadrian X will set out on its first open-air assemble.

Cloud and Cell Phone Technology:
Cell phones can use cloud innovation from anyplace, whenever. There are numerous points of interest to this, including putting away practically boundless measures of data that you can share in a flash with the pinch of a catch.
9.      GPS Technology:
GPS innovation is certifiably not another arrangement, in any case, it's presently being utilized in increasingly imaginative and creative manners. Models include:
·         Looking over has been drastically improved in light of the fact that teams never again need to utilize conventional studying gear.
·         Information for planned venture destinations can be rapidly and precisely gathered.
·         Undertaking directors are additionally utilizing GPS in armada the board. Today, every one of their vehicles is outfitted with a gadget that is identifiable by means of both PC and cell phones. This tells everybody where vehicles consistently are.
·         It's simpler to discover lost or taken hardware since chiefs would now be able to create maps that pinpoint the specific area of any of these things.
10.   Wearable Technology:
While numerous individuals may think this is just good judgment, it shouldn't go unmentioned that wearable innovation (for example Fitbit's, 3D glasses, Google Glass, armbands that can speak with mentors uninvolved) will turn into a rising pattern that is valuable in protecting specialists. This will help hold laborers from continually looking down at their directions since now they can converse with each other by means of this innovation. Also, it can help track where laborers are if there's a mishap. This will undoubtedly get required sooner or later.