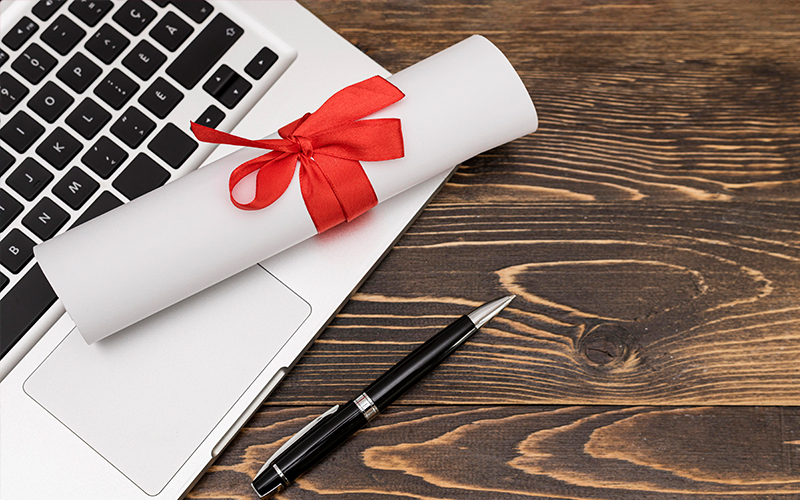 What are the Benefits of a Diploma?
What are the benefits of a diploma? If you are not 100% convinced about what you would like to be or what profession you wish to get into, a degree or diploma can be the best way to progress.
At this time, with a lot going on, it might be challenging to create a choice about anything at all – let alone your potential career. When you are not yet 100% confident about what you would like to be or what occupation you would like to go into, a diploma may be the easiest method to move forward.
Here's why.
1. Diplomas can be Finished in Significantly Less Time
University degrees require a minimum of 3 years of full-time study. Most AATT Diplomas can be done within less time. Due to the sensitive nature of our lessons, the amount of time you may spend understanding and completing assignments is condensed but prepares you for the workplace. Diplomas permit you to go into the workplace and acquire huge benefits faster.
2. Diplomas have much Fewer Prerequisites
Your future doesn't really need to be depending on your ATAR. You are able to confirm yourself at university or college by successfully doing a degree or diploma. You can use your course units to initiate a bachelor's degree after you have finished your diploma. You'll even be able to graduate as well! Diplomas also provide lower entry results, and quite often, at non-government institutions, a year 12 certificate could possibly be the most critical prerequisite.
3. Practical Skills Enhanced
The certification and diploma programs you have are specially tailored to the level of knowledge, meaning they would develop the relevant skills you've already acquired. Your classmates will also be around pace so that you won't have to invest some time exceeding what you've already learned.
While specialized studies are always a big plus, you can come back to more basic courses, regardless of whether it can mean exceeding what you are aware of. Fundamental skill courses are narrowed down to instruct only what's pertinent and getting used within your area.
Instead of discovering everything, there is to know about Adobe Photoshop or another kind of photo editing software; a diploma program might feature Photoshop useful to a professional portrait photographer, including how to get rid of red eyes and remove away blemishes.
4. Diplomas make you job-ready Faster
Diplomas have a reputation for focusing on school lectures and tutorials– knowledge that may not assure you of acquiring the first position. Diplomas have practical application and provide the ability to find out and use potentially new skills. Once you are skilled, it is possible to apply your diploma to the job market.
5. Learning is Versatile
I am certain you possess heard about the concept of online learning. Not common in your school days, but once you get around, you are going to see all the alternatives available to you. Studying can frequently allow you to try taking some of your subjects online.
Carrying out all your course online, or perhaps one subject matter, enables the study to match into your life. Consider how that can help you with all the time you work, your societal or family responsibilities.
With all the proper credentials, you will have the capacity to plan your career selections and utilize your talent. Often, a diploma is an ideal response to get your aspiration started without committing a lot of it.